Our Services
Intermodal transport
We know fast and safe way to transport good from China to Europe and from Europe to China, thanks to we can offer you new possibilities of intermodal transport on New Silk Road
If you need:
Organization of transport in import / export of FCL / LCL shipments

Door to door services

Customs clearance

Distribution of general cargo

Constant and daily monitoring of trains

FCL container deliveries to final cargo recipients

,

Professional forwarding service

Regular consolidation of general cargo from China

Demolition of containers, segregation of shipments, palletisation, storage

Transport of oversized goods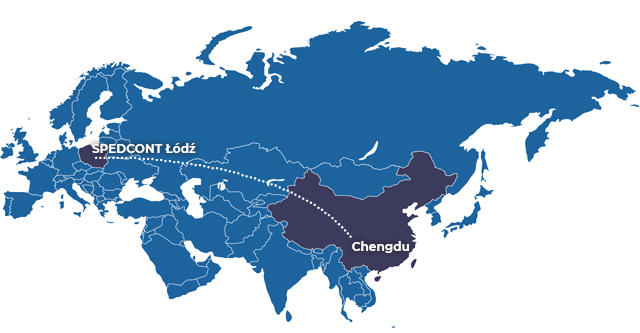 Did you know that rail transport is two times shorter than sea transport and several times cheaper than air transport.
The other rail services we offer include Wuhan, Xi'an, Zhengzhou, Taiyuan, Chongqing Hamburg and Duisburg. We use New Silk Road to connect another location include South Korea, Vietnam and Japanise using sea, rail and truck transport.